Everyone in western Europe seems alarmed at the news report on Sloviansk, a city in eastern Ukraine. India is just too busy with its elections, Maoist bombs and Modi's wife to be bothered about whats happening in Europe. The whole attitude to Ukraine is 'Let the people decide'. But that's exactly the problem.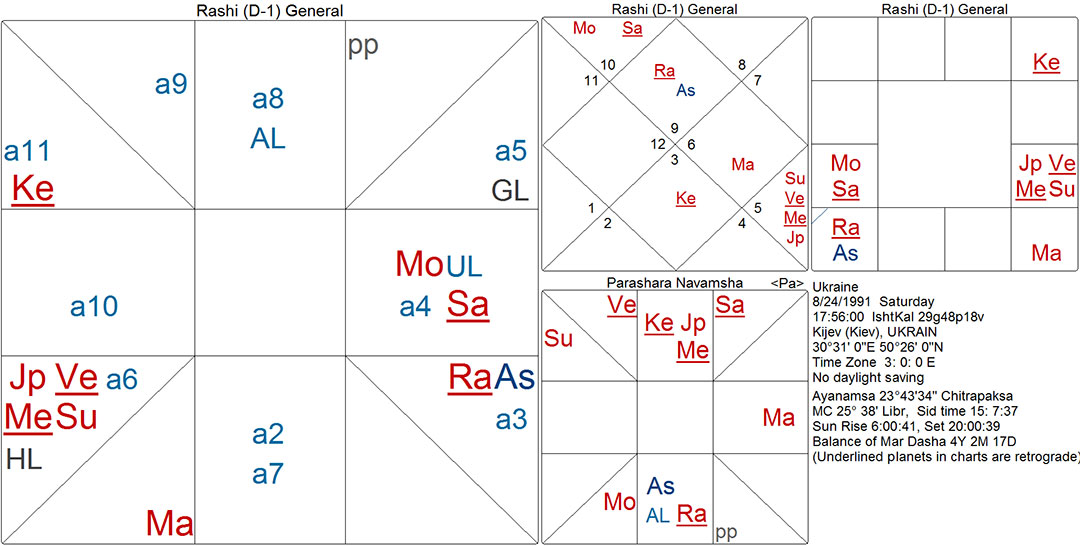 It is very evident that Ukraine is going to go through a surgery where its appendix is going to be removed. Chart attached – data below for others
MundaneNationsEuropeUkraine
Date: August 24, 1991; Time: 5:46:00 pm; Time Zone: 3:00:00 (East of GMT); Place: 30 E 31′ 00″, 50 N 26′ 00″; Kijow, Ukraine
The time has been corrected due to the inputs from Constantin. Thanks to him I think we have a more accurate chart.