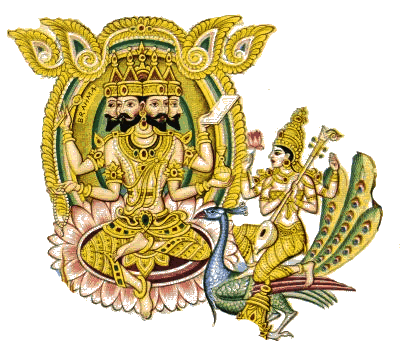 "Sama-Saptaka" means mutual seventh and refers to the placement of two 'otherwise friendly planets' in mutual one-seventh houses from each other. The placement of two diremalefics in such places is not considered 'sama-saptaka'. For this purpose the planets must have at least 'SAMA' relationship in the Graha Maitrya (five types of relationship) table.
I will give two illustrations to explain my point.
(1)The mutual placement of Saturn and Mars in the 1st and 7th houses causes Unmada Yoga or madness.
Thus this position cannot be called Sama-saptaka as the planets are not only natural enemies, but also temporal enemies. What is worse, both are in Marana Karaka Sthana.
(2) The Mutual placement of Jupiter and Mars in the first and seventh house axis resulted in a powerful Guru-Mangala Yoga for Bhagavan Sri Rama and He cannot be defeated in battle. This is taught by Krishna as 'among warriors, I am Rama' – Bhagavat Gita.
Mahapurusa yoga
what happens to a human being after he endures suffering? In what direction does the Mahapurusa go? Can we ignore lagna? Look at this statement –
Lakshmi brings Love to the native
Griha Lakshmi gives him all the comforts and security
Dhana Lakshmi gives him the wealth of values that he cherishes
Kanakdhara gives him a stable business or carrer so that the flow of wealth and energy is sustainable
Mahalakshmi gives him victory in war
Vijaya lakshmi gives him victory in debates and legal battles…
Did you notice how the prefix Maha causes a warrior like image. That is what I was always advising that people should think of the panca mahapurusha as the five pandava brothers. See the definition for Kaladruma yoga and here also we find the condition of victory in wars and battles and this is associated with Lagna. To think of the Mahapurusa as the five heads of Lord Shiva is correct in a spiritual context but it fails to appreciate the condition that Shiva told Draupadi – no human being can be born with all the five heads or abilities in its complete form. That is why Draupadi had to have five husbands to fulfill the five mahapurusha requirements/abilities.
'Kendra-adipati' dosha of benefics
Now the word 'Kendra-adipati' clearly means 'lordship of quadrant house' which are defined as 10th, 7th, 4th and 1st in that order of strengths. The four kendra are the four doors of the horoscope through whch good and bad comes into the natives life. The lords of the Kendra are responsible to guard the doors and allow people to enter and exit. This is easily understood from the 'bhupura' of any chakra where the four doors are in the kendra/quadrants.
Now if you want to have a guard for the door, what would be the attributes that you will select? A good Pandit who is well versed in the vedas (Jup) or a black belt in Karate (Mars)? Naturally the Pandit will make a mess of things if he is asked to guard the door. He will fail to be strict due to his innate goodness and all sorts of riff-raff will enter into that area of his life thereby exploiting and damaging his life. A malefic planet will be harsh (Mars) strict (Saturn) or suspicious (Rahu) or very fiery (Sun) and will guard the door of his life with superb ability.
That is the meaning of Kendradhipati dosha.
Now what happens if the benefic gets fighting powers and a brahmin who is supposed to read books and Vedas decides to make weapons (take the case of Dronacharya or Albert Einstein or all those scientists who are involved in arms manufacture)…believe me, they will end up making the most destructive weapons in the world. A brahmin must always use his brains for spiritual path and peace. So when the benefic who is the lord of a Kendra also occupies a Kendra which happens to be its own sign or exaltation, then it becomes a 'Maha' Graha and has fighting powers, which when invoked can be very harsh.
What happens in real life is that at first the benefic allows all kinds of riff-raff to enter that aspects of his life and this is sure to happen if the lord of the Kendra is placed in a dusthana, especially the 6th house. This is the real meaning of Kendradhipati dosha. If the benefic is instead strong like being vargottama or in its own sign/exaltation in kendra forming a Maha yoga then the native will fight back and depending on stregth of the benefic will succeed or lose. In such a case it is crucial to make the benefic strong with gemstones and worship of the adhi devata or pratyadhi devata etc as per standard methods taught.
The area of life is seen from below –
Lagna – dharma or duties [and reputation in real life, ] 4th house – moksha or [home in real life including personal friends who come home, personal servants at home, etc] 7th house – spouse, people who interact with you for matters of pleasure and entertainment…another group of friends
10th house – all people associated with your work and finances
Souvik's Questions: Param Guru Sanjay Rathji, Pranam.
Indeed that is such a wonderful explanation. However, I am just left with one (or should I say a few) doubt. This is about Pacha Mahapurusha Yoga when superimposed with Sama Saptaka concept.
I know and definitely understand after listening to each and every class of Atri that Sasa and Ruchaka MahaPurusha? Yoga applies at tamasic levels. However nevertheless we cannot deny them from being two out of five faces of Shiva (this is what I understand).
Under such circumstances would you consider a Libran Asc with Sat in Lagna and Mars in Moolatrikona in 7th. as a mentally ill person?
In one of your Atri classes you have mentioned yourself that Saturn in Bharani is good, Bharani being the nakshtra of Yama. I know of a person heading an organization quite big having Arian Saturn in Lagna and well honestly he is not insane.
The same classics you have mentioned that praise Jup in Kendra also talk about Kendrapati Dosha-Jup and Mer in Kendra for Pis,Sagg,Gemini and Virgo Lagna. How can a same benefic be good and bad in Kendra. Isn't it true that malefics in Kendra are considered good?
I maybe completely confused or misinterpreting things. Please do clear my ignorance.
Sanjay Rath: That was precisely the point I was trying to make when discussing the meaning of Sama saptaka. According to the standard dictum,Jupiter in lagna and Mars in 7H or vice-versa should cause this while another dictum clearly confirms Saturn in lagna and Mars in 7H.
The point I was trying to make is to understand the Sama nature of the planets involved. In the chart of your sister, Venus is in lagna and degree wise is far more dominant than Saturn. In fact she should be independent, listening to everyone but doing what she feels right, ill health till say 10 years of age (general)…and definitely far from madness. She will actually be a very intelligent person. So you see how the presence of Venus in lagna has made the yoga defunct.
Now you see when Jupiter is in lagna and Mars is in the 7th, should we listen to Atri and Agastya praising this great yoga as the guru- mangala yoga in Sapta Rishi nadi or should I take that unmada yoga combination? What happens to all those other slokas about Guru in lagna and natural benefic like Jup destroying all evils (you have also made this point). So definitely that yoga mentioned is defunct and the yoga will work if Mars is in or aspects lagna and Jupiter is in 5 or 9th house but definitely not when Guru is in Kendra in lagna.