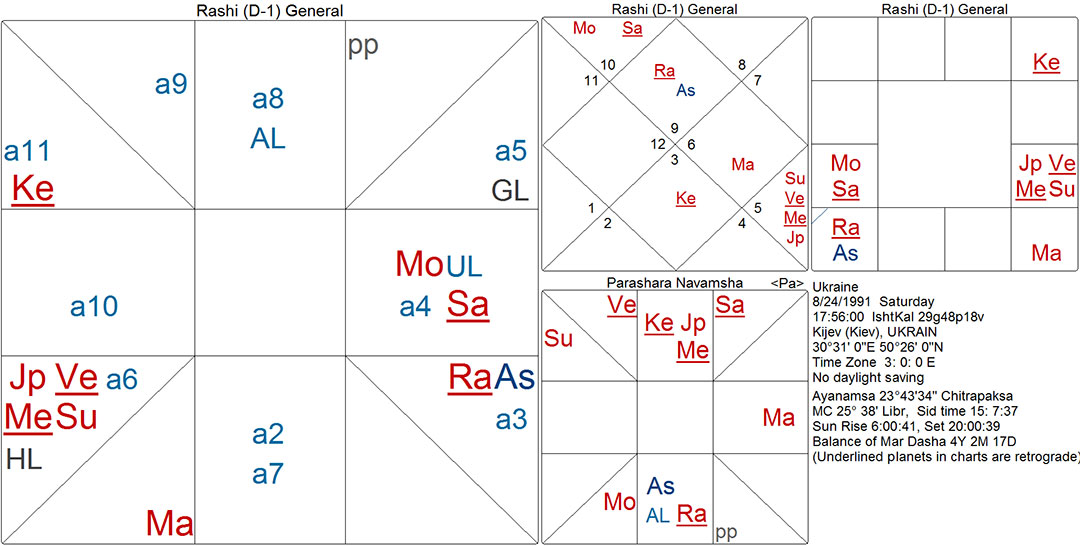 It is very evident that Ukraine is going to go through a surgery where its appendix is going to be removed. Chart attached – data below for others
MundaneNationsEuropeUkraine
Date: August 24, 1991; Time: 5:46:00 pm; Time Zone: 3:00:00 (East of GMT); Place: 30 E 31′ 00″, 50 N 26′ 00″; Kijow, Ukraine
The time has been corrected due to the inputs from Constantin. Thanks to him I think we have a more accurate chart.