When we wrote about Crimea breaking from Ukraine, so many were alarmed but then this is only the beginning of a very long daśā (vedic period) of Jupiter which is involved in a battle with Mercury in the natal chart of Ukraine.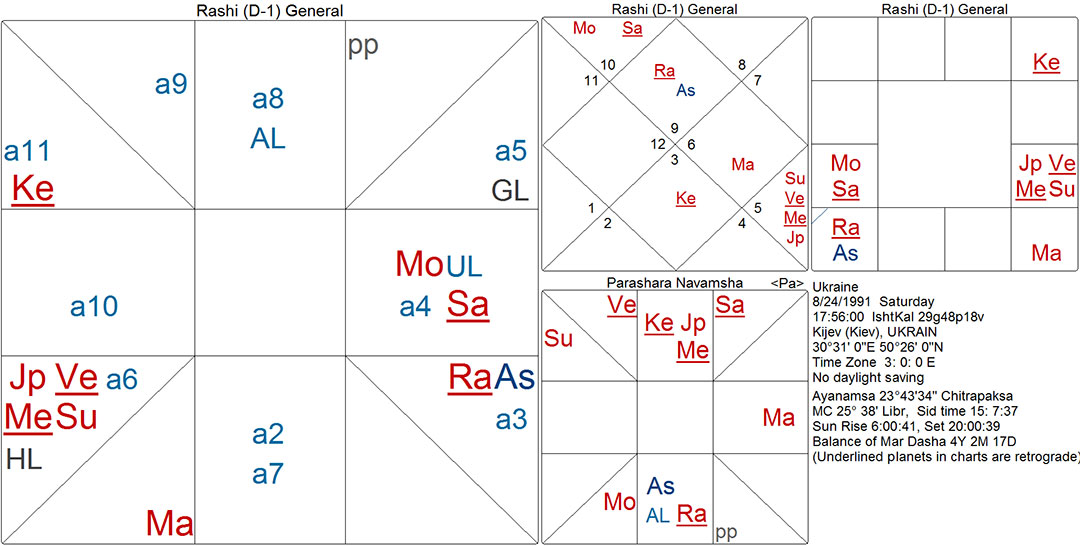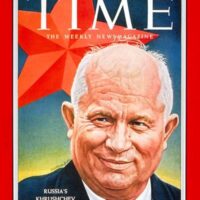 Let us say that for some reason whatever, Nikita Khrushchev had not had that whim about adding Crimea to Ukraine in the erstwhile USSR, then in 1991, Crimea would have been part of Russia. What is really happening is that the whim and fancy of some historical leaders, who sat and drew lines on maps and then advised Nikita Khrushchev to make that gift of land, is being reversed. It was a forgone conclusion that Crimea is going to be operated out of Ukraine and like any surgery, this one too is going to be a little painful. But you got to give credit to the 'doctors' who have performed this miraculous surgery without shedding any blood. It was excellent anesthesia – to say the least. What's happening in the world feels like a slow dream with people saying and doing things they have to say to be politically correct. And that's fine.
Phālguṇa Pūrṇimā: Holi
But this Sunday, 16 Mar, 2014 on Phālguṇa Pūrṇimā, when everyone in India celebrates the great festival of Holi playing colours with Kṛṣṇa, Crimea will become a part of Russia. Every Pūrṇimā indicates the spiritual power of a great guru. We have a list.
| | | | | |
| --- | --- | --- | --- | --- |
| | Pūrṇimā | Sun | Full Moon | Guru's Light |
| 1 | Vaiśākha | Aries | Viśākhā | Buddha |
| 2 | Jyaiṣṭha | Taurus | Jyeṣṭha | Yama Dharmarāja [Vaṭa Pūrṇimā] |
| 3 | Āsāḍha | Gemini | Āsāḍha | Vyāsa, Mahāvira [Guru Pūrṇimā] |
| 4 | Śrāvaṇa | Cancer | Śrāvaṇa | Viṣṇu [Rakṣa Bandana] |
| 5 | Bhādra | Leo | Bhadrapada | Uma-Maheśvara [Madhu Pūrṇimā], Indra |
| 6 | Aśvina | Virgo | Aśvinī | Kṛṣṇa rāsa [Śarad], Lakṣmī [Kojāgarī] or Kārtikeya [Kumāra] |
| 7 | Kārtika | Libra | Kṛttikā | Guru Nanak, Tripura Sundarī |
| 8 | Mārgaśira | Scorpio | Mṛgāśiras | Dattātreya |
| 9 | Pauṣa | Sagittarius | Puṣyā | Durgā [Śākhāmbarī Pūrṇimā] |
| 10 | Magha | Capricorn | Magha | Hari, Śrāddha Devī [Best day for donations] |
| 11 | Phālguṇa | Aquarius | Phālguṇī | Kṛṣṇa (Holi Festival) |
| 12 | Chaitra | Pisces | Chitrā | Hanuman, Śrī Chandra |
It is very interesting to note that the great phālguṇa pūrṇimā having the power of Śrī Kṛṣṇa was chosen for the referendum in Crimea. The way I see it, people will be dancing in the streets and playing colours in Crimea on that day. Let us not forget that the Mercury-Jupiter exact conjunction shows the Bhagavat Gita, the spiritual power of the holy words of Śrī Kṛṣṇa.
EU Trigger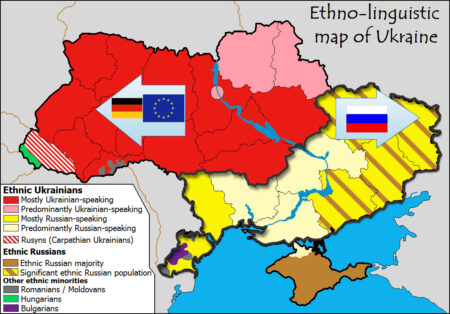 We thought that the Berlin Wall was down and that the German people would live in peace, but looks like the rapid expansion of the European Union is being perceived by some in Europe as German expansion. Someone once said that "true freedom starts with economic freedom". Hypothetically, if a nation becomes completely indebted to the EU and is in such a pathetic emasculated state where it has to beg for alms for survival, that too on a monthly basis, would it not be apt to say that it has lost its freedom? I don't know – let the economists ponder this. But it is this fear that has triggered the present Crisis. This is indicated by the graha yuddha occurring in Leo, the ninth house of fortune and freedom. As such the Sun does rule wealth.
Mars is in Virgo: Mesa Rasi Kanyā aṁśa shows the logical perfectionist Germany but this can indicate other people as well. That is the trigger to the deadly piśāca bādhaka duryoga in the chart of Ukraine. It is like a ghost attack and you cannot see the enemy.
What Next?
The real problem is not about Crimea joining the Russian Federation in some form or another, but this is the beginning of the great graha yuddha of Jupiter and Mercury. Such a combination in the chart of Śrī Kṛṣṇa showed the Mahabharata war. It also showed the singing of the Bhagavat Gita just before the start of the Mahabharata. And now after all these years we have a similar situation in the chart of Ukraine. But unlike Kṛṣṇa the Moon is nowhere around and instead Mercury and Jupiter show the warring factions – Russia and Ukraine respectively, who are actually brothers – just like the Pāṇḍava and Kaurava.
The Future
This Crimea surgery from Ukraine is not the end of Ukraine's problems. It will start a much bigger rumble inside in the years to come, starting with 2018 [Mercury antardaśā of Jupiter daśā] when some economic treaties [Mercury] will again trigger unrest. In the coming years there will be considerable social unrest in Ukraine. People will leave their homes and see so much suffering, death and disease. Does that mean another divide, the East-West language-culture divide, can split Ukraine into two parts? It can be prevented if the people realise that taking sides with foreign nations or groups is the trigger. All they have to do is talk to each other [Mercury] and stop taking sides as it causes fear in the minds of other Ukraine people.
The most peculiar feature of this entire period is that the leaders and people will not want to talk to each other [Mercury rules communication and speech]. And that can only increase the power of Rāhu leading to doubts, mistrust and division.